With summer in full swing but Labor Day right around the corner, families and individuals are trying to get in their annual vacations. A major concern to many is what to do with their faithful companion…their dog. I have great news for you! There are many dog-friendly vacation spots located throughout the U.S. Some vacation spots classify being dog friendly because they'll allow your dog to stay there.
Others, on the other hand, will not only allow your dog to stay but also offer dog-friendly parks, dog-friendly beaches, doggie daycare centers and even dog-friendly transportation. The type of dog-friendly establishment you'll find depends on where you plan on vacationing. Below is an overview of some of the most popular dog-friendly vacation spots based on location.
Yellow Stone National Park
Located mostly in Wyoming, Yellow Stone National Park has always been a popular vacation spot and more so since it has several dog-friendly hotels and cabins. Some of the spots catering to dogs can be found in Cooke City, Bozeman, West Yellowstone and Gardiner.
Napa Valley
Although mostly known for its fabulous wine tours, Napa Valley offers many attractions to families, including the warm California sunshine. Napa, American Canyon, Calistoga, Yountville and Saint Helena are a few of the cities with dog-friendly lodging. If you plan your vacation in October, you can enjoy the pet parade at the St. Helena Harvest Festival. You can even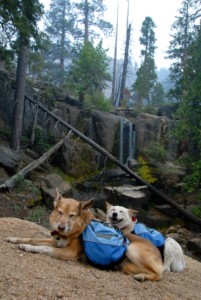 dress up your dog for the best costume contest!
Pennsylvania Dutch Country
Located on the East coast, Pennsylvania Dutch Country is the ideal location if you want to get away from technology, get back to basics, and just enjoy the country air. It offers many dog-friendly hotels, bed and breakfasts, motels and inns in cities like Adamstown, Churchtown, Lancaster, New Holland and Strasburg, to name just a few. October vacations in Mount Joy will allow you to enjoy the Howl-o-Ween Pet Costume Contest and Parade.
Upper Peninsula
The Upper Peninsula (UP) of Michigan offers much more than just the Mackinaw Bridge and tons of fudge shops. Whether you're staying in Marquette, Sault Ste. Marie or Mackinaw Island, you'll find plenty of inns, cottages, bed and breakfasts, hotel and camp grounds that allow dogs and acknowledge they're part of your family. Since the UP is known for its beautiful landscapes, your dog will feel right at home whether camping, fishing or hiking by your side.
Lake Tahoe
Whether it's your annual summer vacation or a winter getaway, Lake Tahoe offers great dog-friendly lodging in California or Nevada. If you hoped to get in a little slot machine action, your dog's presence will not get in the way because Lake Tahoe has several places that offer doggie daycare, such as PetSmart, Truckee Tahoe Pet Lodge's Doggie Daycare and Tahoe Best Friends, among others.
Gulf Coast of Florida
Florida has always been known as a popular family vacation spot, and it's one that your dog can enjoy as well. In addition to offering sunshine, beaches and waterparks, the Gulf Coast also has many dog-friendly lodging sites. Brandon, Cape Coral, Fort Myers and Bonita Springs are just a few of the cities that allow dogs. While you're in the Gulf Coast, you may want to check out Dunedin's annual Mutt March, which often includes a costumed pledge walk, doggie project runway and even a Fido Idol singing contest for dogs!! October also features its annual Dogtoberfest where a dog is crowned Dogtoberfest king or queen.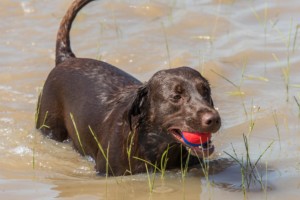 Door County
In no other state than Wisconsin is an area known simply by the county name. Door County is more than just a hidden-in-the-wall great vacation spot. This county offers parades, fireworks, festivals and some of the best food you'll ever sample regardless of what time of year you vacation there. In addition, it offers dog-friendly lodging in Marinette, Gills Rock, Sturgeon Bay and Bailey's Harbor to name a few.
Gulf Coast of Texas
The Gulf Coast of Texas has so much to offer vacationers, including historic sites, state parks, forests and even the chance to see an alligator or two. Dog-friendly lodging is also plentiful in the Gulf in cities like Bay City, Houston, San Benito, Beaumont, Corpus Christi and so many more. Texas is known for its extremely hot summer temperatures so be sure your dog has plenty to drink while out and about.
While the vacation spot mentioned above are some of the more well-known spots, you'll find there are many throughout the nation. Many will not only allow but also cater to your dog, but they're just not well known or advertised. In most cases, all that's required is that you show proof of vaccinations and not leave your dog unattended. Often a simple phone call is all that's required to find the perfect spot for you and your dog. Happy Vacationing!!
Save
Save
Save