We are excited to announce our winter clearance sale as we are making room for our brand new spring collection.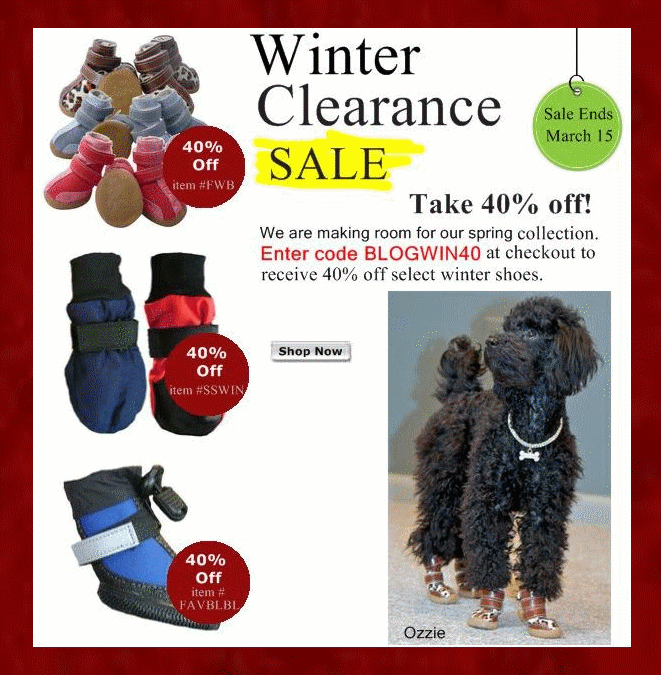 TAKE 40% OFF SELECT WINTER BOOTS!
You can enter code BLOGWIN40 at checkout to receive 40% off select items.
Sale ends March 15.
As always, please contact us if you need help with selection or sizing.